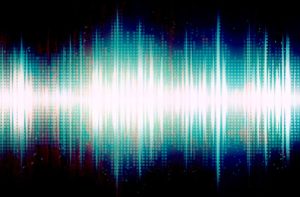 The SMC/CIM 2020 organizing committee announces a call for musical/sonic/media works for the joint 17th SMC Conference (Sound and Music Computing) and XXIII CIM (Colloquium of Musical Informatics), hosted from June 20th to 26th in Torino, Italy. The theme of SMC2020 is Imaging sound. https://smc2020torino.it/uk/default.asp?PID=1
Call for music works: https://smc2020torino.it/uk/page.asp?PID=134
The best work will be awarded the Teresa Rampazzi Prize.
Music submission is FREE.
This will be the second edition of the Prize. In 2018, a novelty of the CIM has been the introduction of the Teresa Rampazzi Prize to the most original electroacoustic composition selected from the call for music, an award that has accompanied the Aldo Piccialli prize to the most innovative scientific contribution in the research on musical informatics. The first edition of the Prix Teresa Rampazzi (2018) has been awarded to the piece Astèrion by Rocío Cano Valiño. Special mention went to the piece Khēmia I by Demian Rudel Rey.
Italian: www.aimi-musica.org/?page_id=3525
English: https://smc2020torino.it/uk/default.asp?PID=1 (17° SMC International conference) – http://www.aimi-musica.org/?page_id=3532 (XXIII CIM Italian conference)
Important dates
| | |
| --- | --- |
| Opening of the Easychair portal for music submissions | January 15th, 2020 |
| Paper submission deadline | February 28th, 2020 |
| Music submission deadline | March 1st, 2020 |
| Summer school application deadline | March 31st, 2020 |
| Notification of music acceptance | April 15th, 2020  |
| Notification of paper acceptance | |
| Final paper submission deadline | April 30th, 2020 |
| Early Bird registration deadline | April 30th, 2020 |