In the article "La nuova alleanza tra musica e computer", published on the University of Padua website ilbolive.unipd.it, Francesca Bastianon writes about Teresa Rampazzi. Inside the article, you can listen Laura Zattra's voice in a video recorded at the Centro di Sonologia dell'Università di Padova, followed by Sergio Canazza. They recall the the crucial moments in the life of this important pioneer, one of the first women in the world to make with electro-acoustic music. Link to the video: https://youtu.be/toWha0UFMA8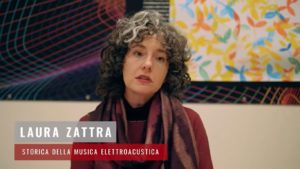 Among the latest events, it is great proud to remember the performance of her piece Fluxus in the closing concert of the Internationale Ferienkurse in Darmstadt (August 2021) (Listen to the concert at this link) and the radio programme curated by Giacomo Fronzi on Wikimusic Radio3, aired on October 31, 2021.
For furher information on Teresa Rampazzi (in Italian), see: Laura Zattra, "Teresa Rampazzi", Biographical Dictionary of Italians, Treccani Encyclopedia, published in 2016.
And Remember: Laura Zattra's research on the composer is constantly evolving!
Subscribe also to the Teresa Rampazzi facebook page to stay updated.